💖"Really cute plant. Hope it would bring good luck and good mood in this unprecedented times." - David Y.💖
💖"My lucky study buddy always brightens my day!! Groot is growing in multiple spots!! I'm working on a degree and he's the perfect study mate in my office. I love plants and this one is adorable! - Jessica Fletcher💖
💖"I was afraid it won't grow but after 2 weeks I already see something peaking through. Very amazing to watch it grow"- Att.💖
💖"Very cute tree... love my Groot on top! Can't wait for it to bloom!"-Darla💖

Brazilian lucky wood 


Origin: tropical South America
Brazilian Lucky Wood can be put in front of the computer, absorbing formaldehyde, preventing radiation, and purifying the air. At the same time, It can also bring good luck to the family, increase financial fortune, and bless with safeness.

Brazilian Lucky Wood is afraid of cold. In winter it should be placed in the indoor sunny place, with a temperature of 5-10 degrees celsius.

 
Brazilian Lucky Wood is suitable for adults and children to plant. Only a small amount of sunlight, air, and water is needed (just put 0.5 cm depth of water in the basin, it can survive).
⭐Care instructions
Specifications:
Size: 5-6 cm diameter Brazilian wood + Groot, 7-8 cm diameter Brazilian wood + Groot
Ceramic basin size :basin height about 2cm, basin width about 11cm
Add water manually
Wet and dry habits: Wet
Light Habit: Neutral
Growth room temperature: 10-35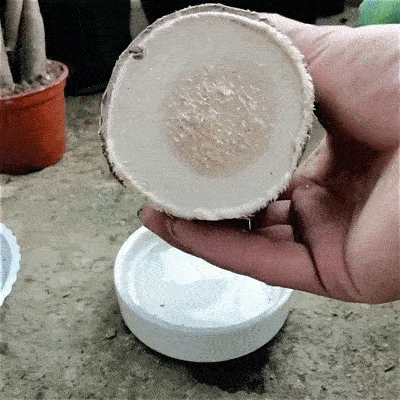 Packing Contains:
1 x Lucky Wood
1 x Groot
1 x Ceramic basin
1 x Nutrient Solution