grafting is not an easy job... The joining and the cuts have to be perfect. If the cuts don't fit together well, the hybrid plant you are trying to duplicate will sadly die. Leaving you very frustrated and wondering why you put so much effort into grafting for it not to work properly!
Thankfully, grafting doesn't need the be hard anymore! The GoGraft™ Garden Grafting Toolmakes grafting a dream. Clone your favorite fruit tree over and over again with ease, without taking 30 minutes and without risking cutting yourself with a knife like you normally would.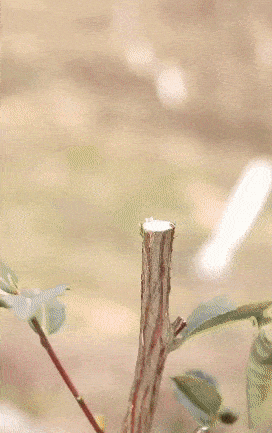 Perfect for fruit trees or growing a beautiful garden!
2 in 1 Multi-Tool: The GoGraft™ Garden Grafting Tool included both a pruner and a complete grafting kit. Trim away excess leaves that are in your way with the pruner then make precise grafting cuts with the grafting guillotine, all with one hand-held tool!
Premium Material: SK5 Replaceable grafting blades are included for clean cuts accompanied by Carbon Steel sharp shear blades that'll last you a lifetime!
Increased plant survival rate: The cuts made with GoGraft™ Garden Grafting Tool will fit together perfectly for maximum cambium contact, significantly improving the survival rate of a plant or tree.
Easy to learn and operate: Zero special skills are required for grafting now. Become a professional grafter as soon as you pick up this tool!
Major Time Saver: Cut, join, tape... It's really that simple and the grafting is done. You don't have to shave slopes of branches with a knife as you would before.
How to use in X easy steps:
Step 1: Pick out the tree that you would like to replicate and use as the donor stem. Once you have your eyes set on a tree, hold the GoGraft™ Garden Grafting Tool around the tree branch and squeeze the handle until the cut is made.
Step 2: Find the stock tree you would like to add the donor stem to. Once you're happy with your choice, hold the GoGraft™ Garden Grafting Tool around the tree branch again and squeeze until the handle makes a cut.
Step 3: Slide the donor stem into the groove of the cut you just made on the stock tree. 
Step 4: Once the two grooves are together, wrap the two stems together using tape.
Step 5: Be patient and as days go by, like magic, you'll have yourself a perfect clone of the superior tree!